Boo! Greedy Kid
Boo! Greedy Kid alpha 4 and editor available
---
Hey there!
A new version of Boo! Greedy Kid is now available. There's a few new levels (the game is still pretty hard, we're working on this), and the biggest addition is the level editor!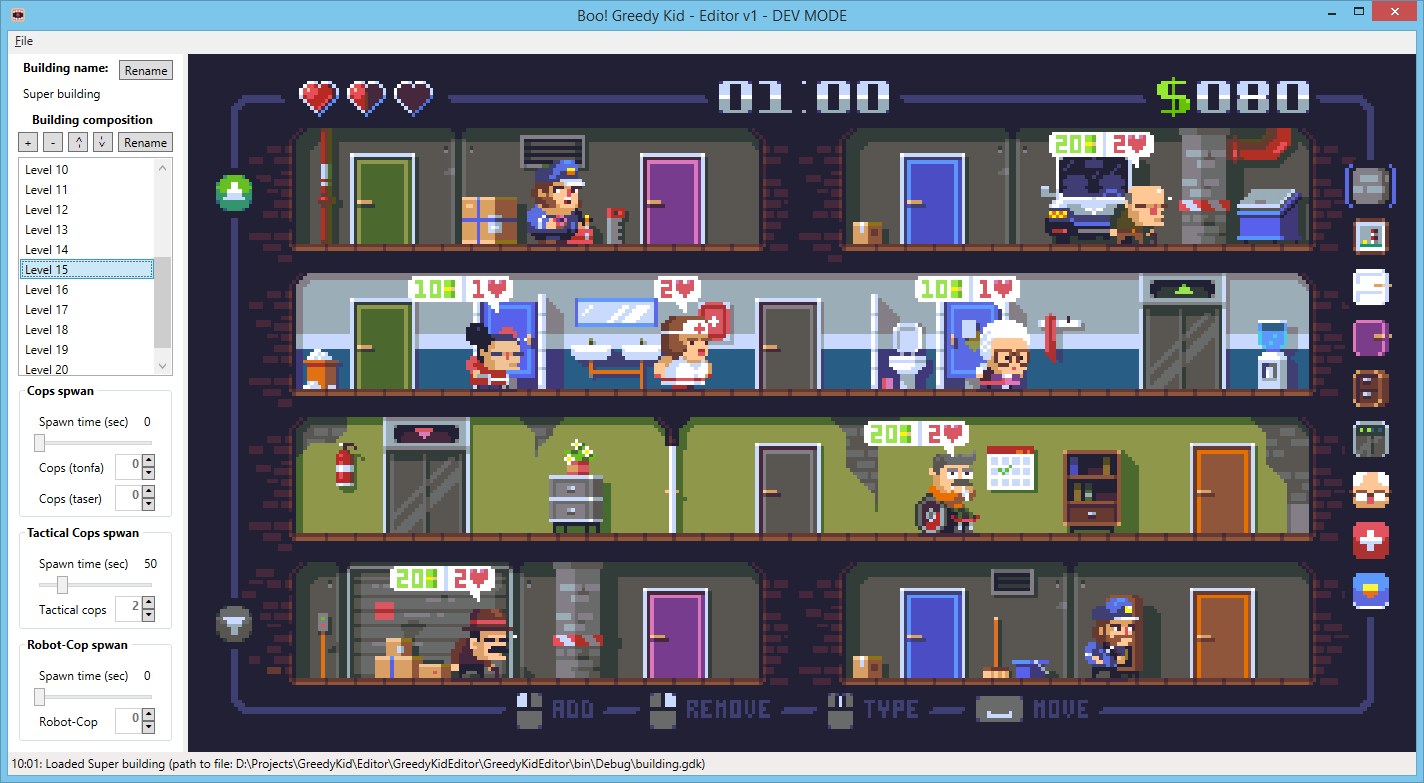 The level editor will allow you to create a custom campaign and to export it to your game (it will then appear in the "Steam Workshop" feature).
There is Steam integration for now, so all you can do is export and test your own levels.
We are also going to post a video tutorial at a later time so that you can easily start doing your levels without randomly tinkering.
Cheers!
Thomas
Files
greedykid-windows.zip
10 MB
greedykid-linux.zip
25 MB